Fall 2016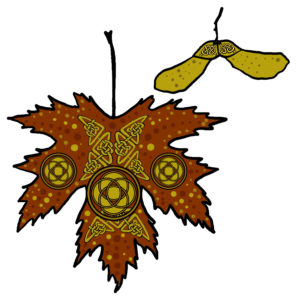 Much like how game is supposed to start at 10pm but by midnight you're hastily duct taping a piece of tarp to a shaky rafter with a $39 fog machine threatening to set the barn on fire, for real, we're back with a few announcements and quick review of the 2016 Fall New England Sport LARPing schedule. The TL;DR version is simply here – the New England Sport LARP Calendar: http://www.larphack.com/calendar/
General Announcements
Firstly, as you may have noticed, we've transitioned the New England Sport LARP Calendar, which was hosted off of Xeph-Ink (currently held hostage by Network Solutions – love ya' guys – I hope you get reverse diarrhea), to our new Blog site; LARPHack (www.larphack.com). This was done because we've wound-down our Ren Faire business and no one could really figure out what a "Xeph Ink" actually was but LARP Hack is blatantly obvious (which is to say; a total hack blathering on about LARP).
Secondly – well done New England Sport LARPing! You are knocking the doors off this place! The real story of the Fall of 2016 is about how attendance at events, and the number of games in general, is up, up, up! We're tracking some 55+ games currently holding events, with more on the way for this Autumn or early 2017 (and even 2018 #AngelFall). Our community is growing by leaps and bounds. New games are pulling in a record number of attendees and older games (even the grand-daddy of them all – NERO) are seeing increased attendance and revitalization thanks to National-level plot work by Jaime Desensi from NERO PRO/ARGO. It is a good time to be a LARPer.
Overview – Rebirth
One of the interesting things happening this year is that games like Terres Rising, CRO, and Madrigal have re-booted certain parts of their plot timelines, or player builds, or both and allowed a whole new wave of people to get in on the ground floor, with Madrigal 3, in particular, hosting 185 Players (that's PCs, not counting Plot Staff and NPCs) for its first event. Along with new players, new staff members have come on board at a number of games, such as Witchwood, bringing different and intriguing storylines and playstyles.
And speaking of being reborn, NERO Southern New England – Ashlynn, a game with a liturgical history going as far back as 1989, ran its season opener last weekend to great aplomb. With storylines supported by NERO's National Plot Committee (coming from as far away as Atlanta and Pittsburgh) a venerable game in a venerable system pulled down 100 participants without breaking a sweat. We're expecting some great continuity and stories to come from one of the most experienced owner/plot staff combinations to host a NERO game yet.
Overview – The New Challengers
A fantastic slate of games are stepping off in the later part of 2016, with either playtests or full events. Empire in Flames, the latest Steampunk offering, and Sins of a Nation: the 6th Kingdom, a Full-Metal Fantasy-style game (new genre alert!) both have run their first events with excited reviews.
Evensong, from the acclaimed plot members of the Winged Throne team that brought forth such classics as Prophecy 1, 2, and 3, is sure to be the sleeper hit of this year.
Myth, from the creators of Mythical Journeys and the Connecticut Renaissance Faire, has published a unique and wonderfully illustrated set of rules for their upcoming campaign, looking to start in 2017.
Keystone, the Weird West (new genre alert!) setting, launched its events this year as well. With repeated notations and encouragements about playstyle from its ownership, this light-hearted game brings a breath of fresh-air, both rules-wise and thematically, to our often-nihilistic themed community.
On the Accelerant side, ShadowVale ran a playtest and is looking towards a slate of full weekends in 2017. Likely to be a worthy communal successor to games such as Seven Virtues and Cottington Woods, ShadowVale looks to be a great starting point for anyone who is unfamiliar with Accelerant system and looking for an entirely new endeavor to explore.
Speaking of new endeavors, Chronicles has its 5th playtest right around the corner and looks to offer a locally based accessible alternative to larger games. In addition, Mistgate, a proving ground for new gamers, is running a tight college schedule up at Southern New Hampshire University, led by rising LARP aficionado Michael OJ (name abbreviated for spellcheck purposes). Also crossing over into that realm is Legendary Library, which features smaller events at actual Libraries.
On the topic of alternative genres, Crossover, brought to you by the team behind the Heroic-Horror (new genre alert!) of Endgame, has maxed their events for the entire year. Similarly, Fifth Gate, the most successfully Kickstarted campaign, moves into its second year with its unique 2 event/2 event/crossover event setting.
Finally, the newest national-level, cross chapter game in recent memory, Dystopia Rising, has unveiled Utopia Descending and a new web portal to support their 8+ chapter community. At this fever pitch they may be able to rent out Ye Olde Commons entirely on their own (slight exaggeration, but not by much!).
Overview – Longevity
As noted above, attendance at all but a very small number of games across New England is gaining some serious momentum. Long running campaigns such as NERO Hartford – Karruath are suddenly seeing player numbers double and Legends: Legacy is filling their events at a fever pitch.
Mythical Journeys, as is to be expected, continues to run at near sell-out numbers with their Ren Faire recruitment efforts bringing in new faces to their offerings every spring and fall. Outpost, Steam and Cinders, and Dystopia Rising, in the more accessible Steampunk/Post-Apocalyptic genre, also continue to build their attendance, with Outpost, of note, selling out each of their events. LIONE, boldly shedding their fantasy origins for a modern campaign, is also seeing increased attendance.
Magestry hosted another combination Ren Faire/LARP weekend, called the Market of the Moons, and Tales of Valor keeps banging away with compelling storylines and challenging combat encounters.
Of note; Otherworld, more a corporate-training/team building weekend than a consistent game, runs again this fall – worth experiencing for the casual or newer gamer who wants to know what LARPing is all about.
Overview – Winding Down
All good stories must come to an end; all creators need to rest for a bit before becoming reinvigorated and excited to try something new. One of Rob Ciccolini's old adages is "The only thing worse than running a LARP is not running a LARP." With that in mind, we begin by bidding adieu to Cottington Woods, the Fairy Tale game that was literally constructed on the back of a world-spanning book, and Shadows of Amun, the first game to take their players through multiple times and genres without telling them first, a feat requiring an amazing level of trust between staff and attendees. Kyranthia also bowed out this year, although their staff and players are sure to be seen at other related events.
And speaking of alternative genres, Second Dawn, the dystopian, post-apocalyptic game sent on an entirely different planet also closes up shop, weird clones and all, by November. Zombies: Aftershock has also announced its last yearly event, sure to be a spectacle!
Lastly, we are saddened to see Nero Mass: Ravenholt be put on hiatus while a lawsuit is resolved and look forward to when the longest continually running, cosmologically consistent national game starts up again (yes, yes Markland and Belegarth, I get you bro'; remember, this is the New England LARP blog).
Overview – Lost Opportunities on my part
Even belonging to some 50 Facebook groups I still somehow miss things. Fantasy Quest looks to be going great guns. Realms continues to hold dozens of smaller events a year and AMTGuard, as beset as they are by random logistical and Board of Directors challenges, is thriving. MASI, Burgundar, Future Imperfect, Knight Blades, INK LARP, Occam's Razor, Clockwork Skies, Heroic Realms, Multiverse…there are just so many games I haven't gotten to – I apologize if I've missed you all. I'll get there, eventually.
Community Notes
With the growth of the hobby the DIY maker movement has been ramping up to match pace. The biggest news of this season is the opening of B3 Imagination Studios (reviewed here: http://www.larphack.com/vendor-hack-b3-imagination-studios/). Ben, Alyssa and Kat have already attended numerous games as Vendors (Madrigal 3, NERO Ashlynn and Clockwork Skies, just to name a few) and continued to support these event as NPCs. After the successful launch of their packet bow we're checking their website on a daily basis to see the next offering coming down the line.
Also on the grow is the Eagle Pass Campsite. A pretty decent 1 day module or role-playing site, Hillary Chapin has recently shown us photos of the newest round of construction currently underway. With several new buildings featuring modern amenities almost completed, Eagle Pass is ready to take on much larger and longer events – case in point, CRO! One of the oldest LARPs in the New England Area is moving to this site and running their much anticipated new campaign there staring, oh, right about now! We're all following the projected completion of Eagle Pass very closely as this is the first modern site that has been created from the ground up expressly for the LARP community in some time (note; both Burgundar and MASI feature amazingly crafted rustic sites).
In addition, over the course of the Summer, Sidereus fully funded their GoFundMe campaign for $50,000 – the amount they will use to create their LARP site in the woods of Western Massachusetts. With the increasing number of games in New England, we're looking forward to following their success.
Hot on the heels of that announcement, Arcane owner Chris Thomas has also indicated a capital investment campaign of over $500,000 will be made to start their own immersive campsite with other institutional investors being brought on as needed. This is, obviously, a tremendous opportunity for the New England LARP community and we cannot wait for this well-publicized endeavor to break ground.
The usual smattering of LARP blogs have cropped up (only to quickly crop back down, as expected) to discuss our beloved hobby but none have had the staying power of LARPCast (http://www.larpcast.podbean.com/). Moving to a bi-weekly Patreon-supported schedule has lent this forum an increased gravitas, especially with a wonderful hour and half long show featuring the most productive LARP Design Talk you'll ever hear, courtesy of Rob Ciccolini.
Hack It!
Attend games. Patronize the Connecticut Ren Faire. Learn Crafts. Realize our community is all-inclusive. Use the correct pro-nouns. Rock On. This is a great time to be a LARPer.