2022 New England Sport LARPing Calendar
(Spring Edition)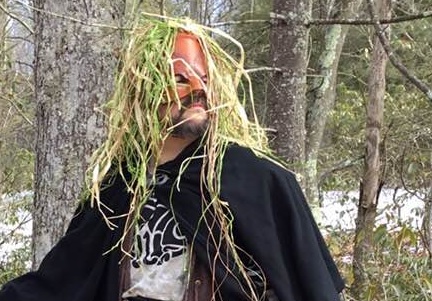 It appears, after 2 years, New England Sport LARPing may, just may, finally be back. We are currently tracking 69 individual games, although a good 20% of these may, or may not, actually be running this year. The 2020 to 2022 pause has likely not been kind to some game owner's enthusiasm or their ability to recruit both staff and interested players.
On the other, other hand, 69(!) is close to the largest number of potentially concurrently running games we have ever tracked. Already, we are seeing our 'nexus weekends' building volume, where hundreds of LARPers are engaging with up to 8 (!) games across a single Friday, Saturday and Sunday. Take a look at May; almost every weekend is featuring at least 6 games, and sometimes more (ex: May 20th – 22nd has Alliance NH, Cottington Woods, Future Imperfect, Karrauth, Knight Blades, Myth, Out the Ashes, Sins of a Nation: the 6th Kingdom and Dystopia Rising CT). So, in that spirit, we'll do our usual year in preview; welcoming some new games, bidding farewell to others, and taking a quick look around at our retail, camp, and funding community.
Part the First – Alas, Poor Yorick
The following games seem to have wrapped up in the last year, year and a half. If there is any insight into their current whereabouts, please let me know and addendums will be issued. The term 'faded away' is used below to indicate when a game failed to launch or has vanished in the wake of COVID, often with dead links and zombie Facebook groups:
Age of Twilight: A combined playtest and one shot up in Maine that appeared and departed in 2021.
Arcane Skies: We believe this fantastical world never quite got its feet under it and has faded away.
Ashwick Plantation: This may have actually concluded in 2019? There has been no activity on this colonial game staged at an actual reenactment site.
Bastion: After a year of events, followed by COVID related closures, Bastion has come to an end.
Clockwork Seas: A spiritual successor to Clockwork Skies; this steam-pirate-fest faded away.
Colony Alpha: A post-apocalyptic game in CT which faded away this year.
Draconis 2: While still maintaining a semi-active FB community, the second iteration of this niche AD&D inspired game is slow to launch and, at this point, seems to have faded away, for now.
Evernight Chronicles: Set in the world of Magestry (talk about poor timing); Evernight has faded away.
Katzia: A woman-only experimental game from Maine, this faded away before launch.
Lovecraft's Legacies: A bi-annual game, it seems the rumored sequel has faded away for now; I would not be surprised to see this return sometime in the next 5 years or so – these one-off-but-connected events were excellent in both production quality and writing and a sure not-miss if they do run again.
Mystwood – Chronicles of Albion: While other Chronicles of Mystwood are still being run, Albion has ended their story, for now.
Trouble at the LARP: A comedy(?) one shot from a few years ago, this is unlikely to run a follow-up.
Utopia Descending New England: Launched with much fanfare, online coordination, and the inclusion of ground-breaking activities such as in-game drone racing; UD:NE seems to have faded away for the time being. The converse games, Dystopia Rising – both MA and CT – continue to thrive (more on this below).
Additionally, there are a number of games, both newer and very established, that have not announced any dates, and the calendar is beginning to fill up. I can't ascertain which are casualties of the last two years and which are just trying to pin down weekends; some of which are still available at highly sought-after sites like Ye Olde Commons and, for smaller games, Camp Denison. The following games are currently in this limbo; Chronicles, Legends Legacy, Magestry, Nexus Elements, and Oroborous.
Part the Second – the Rumors of our Demise have been greatly exaggerated
There is, and has been for the last several years, ongoing conjecture about the nature of New England Sport LARPing and its future prospects. An argument is being made that small to medium sized, $80 to $100 a weekend games are a thing of the past. This is farcically incorrect. So, with that said, let's welcome to dozen or so new games this year that prove this line of thought still has a lot of growing up to do:
ANVARD: A battle game from Hearthlight; not generally something we cover here, but they've got a weekend at Ye Olde Commons, so there you have it!
Astray: The crew up at Burgundar/MASI are just a pile of expanding, experimental creative energy. Astray is a post-apocalyptic offering.
Awakening: A high fantasy game with…wow; if you have a second you just have to read this rulebook. They have darn near about one of everything in here; want to play an Insect heritage? Got it. Undead? Got it. Demon; yup! Celestial? That too. They have calls, they have effects, they have a d10 backlash table! This game looks awesome!
Castle Nitor: A crafting collaborative; less a LARP and more a re-enactment mini-camp with a date at the Commons.
Dark Times: Dark Times is a sword and sorcery LARP where tribal nations vie for survival amongst the wreckage of the past.
Dystopia Rising CT: A relaunch of the one of the "home" chapters of DR; the Wailing Shore is looking for writers to bring their vision to life.
Elemist: A High Fantasy Accelerant New England Sport LARP that hosts games in Southern Massachusetts and Connecticut. Their game system focus heavily on role-play and is supportive of both combat and non-combat players.
Great Meadow Rebellion: What even is this? Pure Genius. A colonial-era themed event that has cleverly avoided the horror show that was early America by staging their content on a different world. A 4 day event that has reserved 2 weeks (!) at the Commons; the Great Meadow Rebellion is what happens if you let the dude from Townsends and Son actually fight people with foam weapons while making yards of cordage in his downtime. There's tenting. There's a children's track. There's living fake history. There's something for everyone.
Knight Blades Reforged: KB, after a brief hiatus, is back!
Kyranthia: Kyranthia, after a longer hiatus, is also back. Pure old school vibes from this classic game which has an NPC policy bar-none; including free meals, raffles and cash prizes to those who help execute on their vision.
Out of the Ashes: An 18+ post-apocalyptic survival live action role playing game from the crew up at Burgundar.
Sock Hop Horror: I can't even. See; the Maine LARP culture is like 92% clawing your own site out of the deepest woods and 8% random humor/horror games. Seriously; you had the genre defining eXiles series of events followed by Monster Mayhem where the entire staff played hobgoblins and Gnolls and someone dressed up in a beach ball and said they were a beholder (kidding…maybe). Here, again, is that 8% of MASI showing up with a 50s themed horror/survival game – I can't wait to see if they include any references to Night of the Lepus.
Swordhaven: Remember the 92% of other Maine games I mentioned above? This is that 92%. An awesome new epoch from the original writer of eXiles; Swordhaven blends hack and slash gameplay with a retro-futuristic vibe.
Sustainable Collapse: An ambitious endeavor from an experienced crew with an opening budget of $15K ($5K via Kickstarter) launching this fall.
Part the Second and a Half – Games we do-but-don't cover
Here we have 4 carve-outs which are worth mentioning as they are constantly running a ton of content, but we really have no place to put them:
Campsite News
Vendor News
Holy heck have you seen the new weapons from B3IS?
Solving one of the enduring Sport LARP problems (how to have weapons that look great but fight safely; been hit by a Calmacil at speed lately? There's a reason they're known as 'friendship breakers') we finally have fully functional weapons that look AWESOME. Seriously.
Aside from that, there's LARPBox, which not only survived COVID but moved and expanded their retail location. A few games are holding meet-up days at the store, to review gear and offer suggestions in line with their fantasy worlds.
Finally, with the return of large events, Made by Hand Leather is once again on the Ren Faire and Convention scene, bringing Epic Armory products as well as copious amounts of hand-made leather goods to the scene, supporting both renaissance faires and local gaming conventions. Also, a great source of knowledge for those looking to get in on the Biccoline scene!
Community Fundraisers
The following Go Fund Me/Kickstarter/Indiegogo typey campaigns are still accepting backers:
—Awakening is stockpiling for their newly launched campaign.
—Sustainable Collapse has a very upfront business model that could use some community love.
—Witchtowers continues to host their Red Rabbits podcast on Pateron and has a small funding mission to help them recoup losses from cancelled events while fairly reimbursing their previously rented sites.
Fin
All in all, it's about time we all get out of the House.